Unspoiled ocean
Research has shown that the ocean around Iceland is very clean and that Icelandic marine products are wholesome and nutritious. The well-being of Icelanders has always been based on the prudent utilsation of the resource. Monitoring activities in the North Atlantic and the Arctic Ocean are based on multilateral agreements and on scientific research, with emphasis placed on special Icelandic scientific research in Icelandic waters.
Brim contributes to this through its respectful treatment of the resource that is the ocean around Iceland. It is important to keep the ocean's ecosystem in as good or better condition for future generations. The future of the company is based on this belief.
Responsible Fisheries Management
Fisheries management in Iceland is based on the Fisheries Management Act No. 38/1990 and the United Nations Convention on the Law of the Sea. The management is based on the quota system applicable to the species on which limitations to fishing have been placed.
The authorities, in consultation with stakeholders, work diligently on ensuring the sustainable use of the resource. Decisions are always based on scientific grounds, based on studies carried out by the Icelandic Marine Research Institute.
Fish protection efforts in Icelandic waters are based on three fundamental methods:
Catch regulations, which are developed for each exploitable marine stock. This involves determining what proportion of the fishing stock is to be fished each year.
Regulations controlling the fishing equipment used. Emphasis is placed on selective equipment, with the aim of catching only the species and size of fish sought.
Protection and closing of specific areas. This means that certain equipment is banned in specific areas or that the area is completely closed to fishing. This is done to protect, for example, spawning and juvenile fish.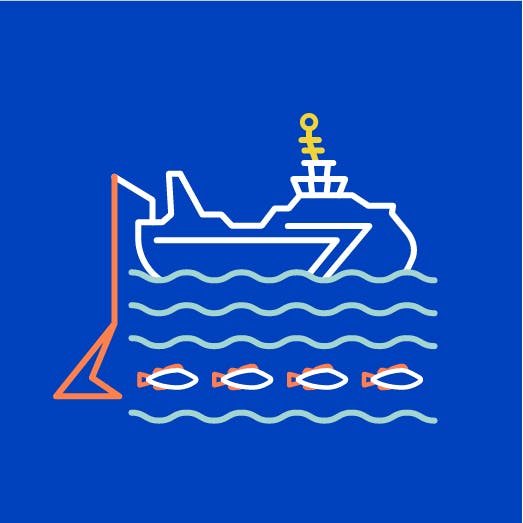 Wetfish Trawlers
Brim operates three wetfish trawlers, and they provide the company's groundfish processing with catch for processing. They are well equipped and catch groundfish, mainly cod, perch and saithe. Emphasis is placed on good handling and cooling of the catch. Thus, the processing plants receive the finest quality catch, which results in the best-quality products to our customers.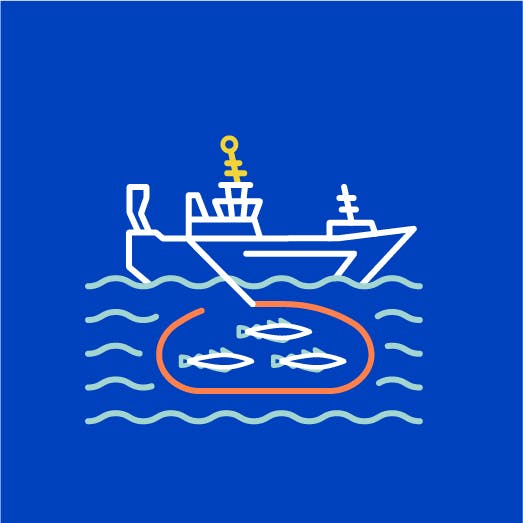 Pelagic Vessels
Brim operates three pelagic vessels, and they provide the catch for the company's pelagic processing. The vessels are specialised in fishing pelagic fish: mackerel, herring, capelin and blue whiting. The catch is pumped into powerful sea cooling tanks. Upon landing, it is then pumped from the tanks into the onshore processing plant, which processes the catch immediately. This approach ensures fresh and good raw materials, resulting in products of the highest quality.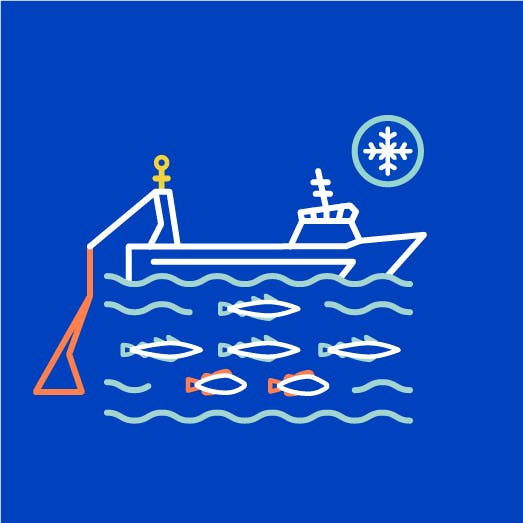 Freezer Trawlers
Brim operates two well-equipped freezer trawlers that catch Greenland halibut, perch, cod, haddock, saithe, greater silver smelt and mackerel, as well as various other species. The catch is sorted by size and either filleted or frozen whole as soon as it is brought on board. The result is outstanding fish from the clean and unpolluted waters of Iceland.
Catch Quotas - Overview 2022/2023
| Type | Percentage | Tons | Year |
| --- | --- | --- | --- |
| Groundfish | | | |
| Cod | 7.9% | 13,035 | 2022/23 |
| Haddock | 9.0% | 4,325 | 2022/23 |
| Saithe | 20.0% | 11,319 | 2022/23 |
| Golden Redfish | 27.3% | 5,852 | 2022/23 |
| Redfish | 28.8% | 1,730 | 2022/23 |
| Greenland Halibut | 12.6% | 1,648 | 2022/23 |
| Silver Smelt | 28.8% | 3,142 | 2022/23 |
| Cod in Norwegian Jurisdiction | 22.4% | 1,159 | 2022 |
| Cod in Russian Jurisdiction | 28.5% | 0 | 2022 |
| Other species within quota | | 1,094 | 2022/2023 |
| | | 43,305 | |
| Pelagic fish | | | |
| Capelin* | 12.2% | 0 | 2022/2023 |
| Icelandic Summer Herring | 11.1% | 6,952 | 2022/23 |
| Norwegian-Icelandic Herring | 14.1% | 14,456 | 2022 |
| Mackerel | 15.5% | 18,610 | 2022 |
| Blue Whiting | 20.9% | 31,482 | 2022 |
| | | 71,500 | |
*Capelin - initial allocation not available
Fleet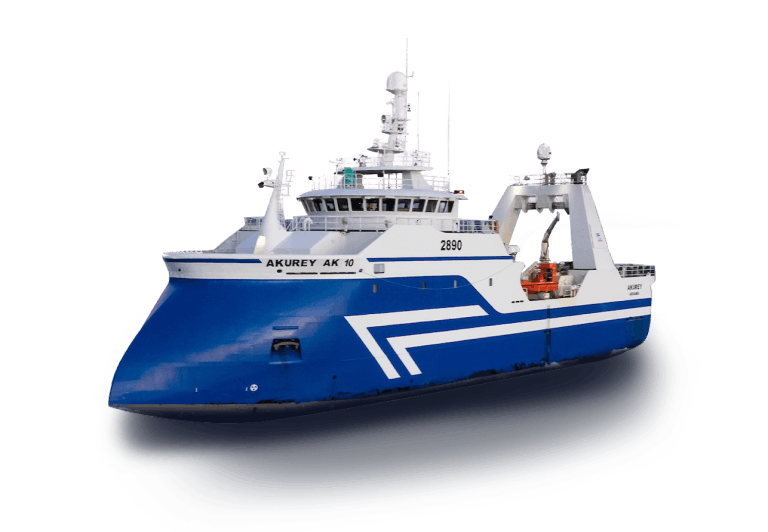 AKUREY AK 10
Ísfisktogarar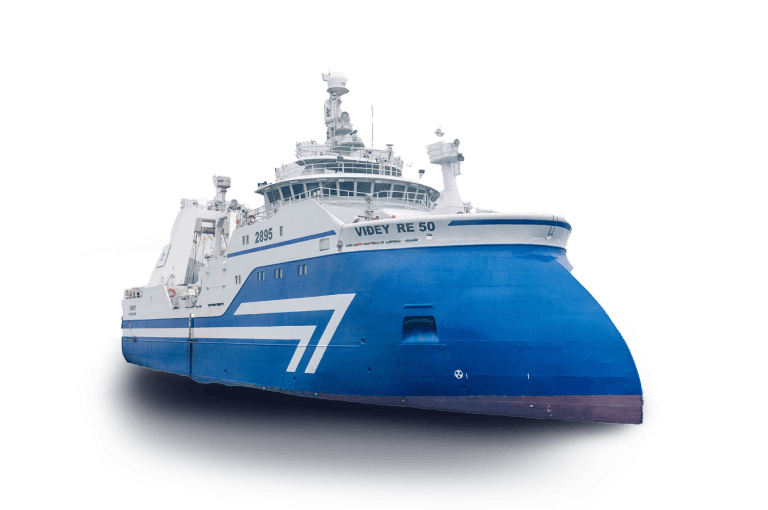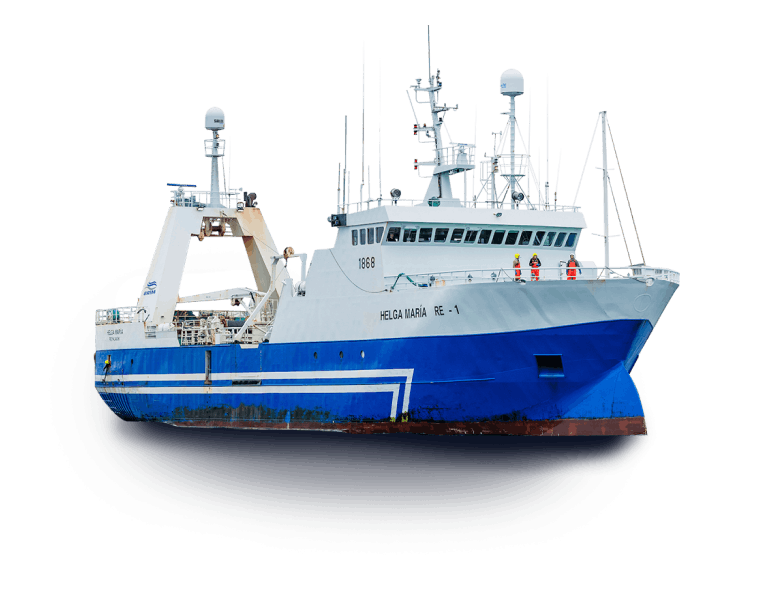 HELGA MARÍA RE 1
Ísfisktogarar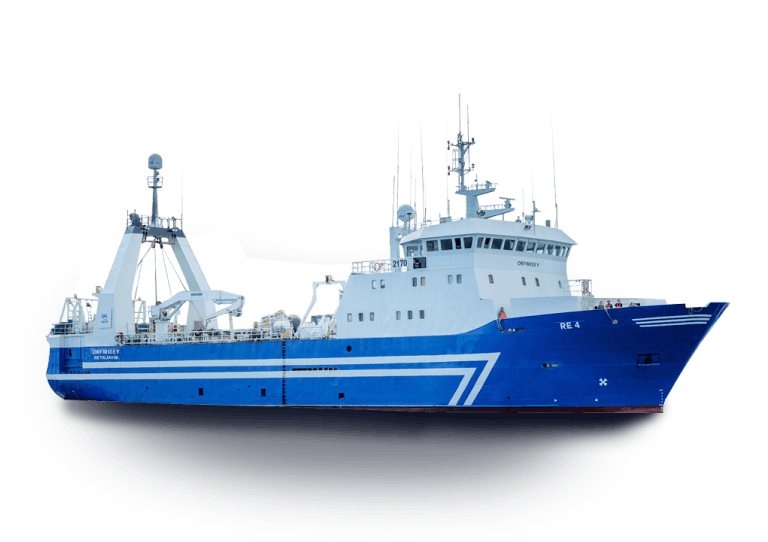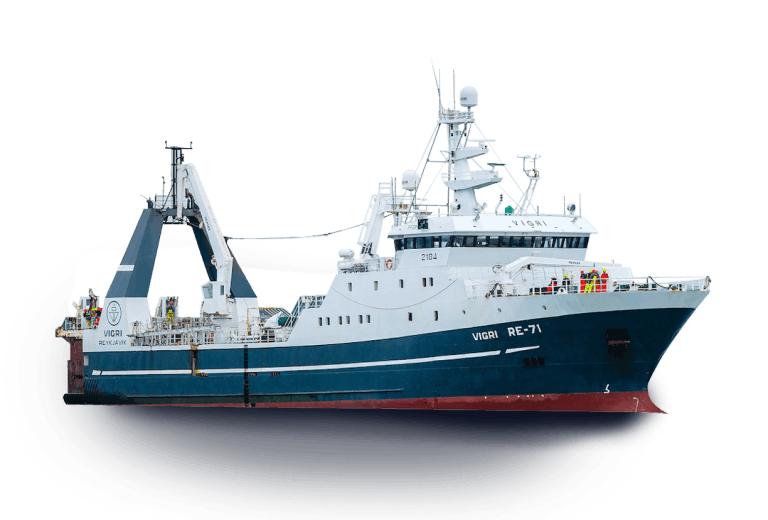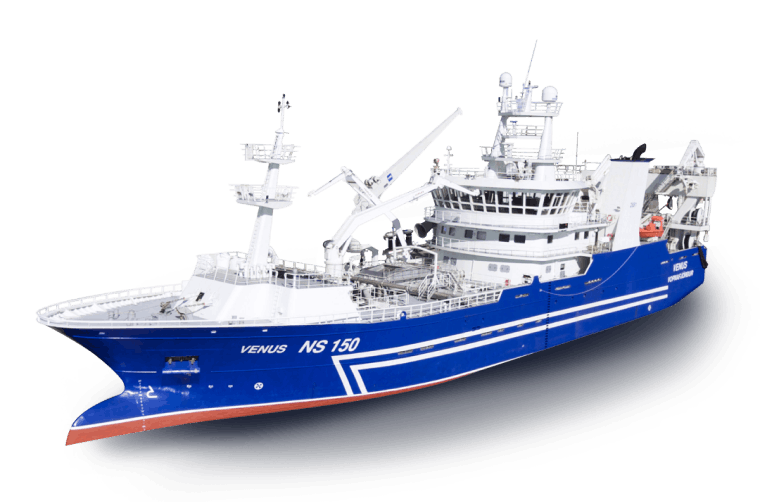 VENUS NS 150
Uppsjávarskip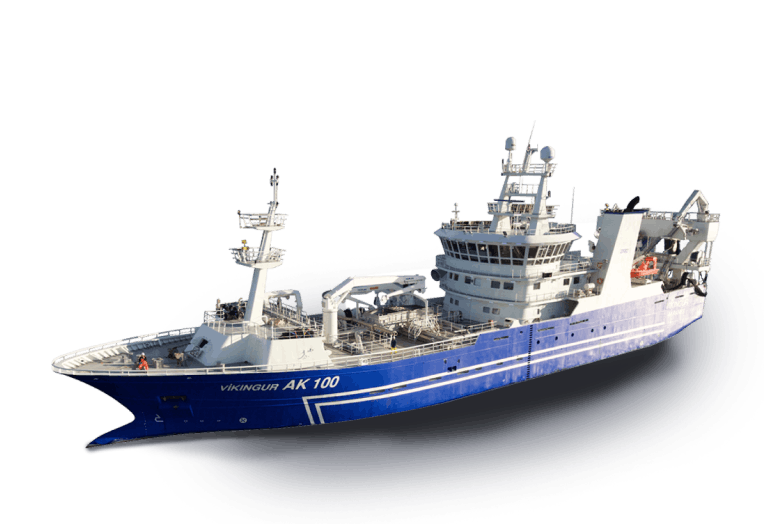 VÍKINGUR AK 100
Uppsjávarskip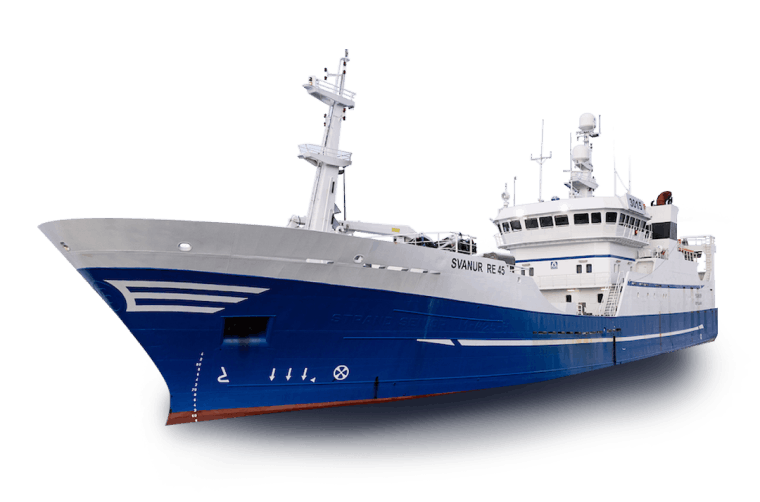 SVANUR RE 45
Uppsjávarskip